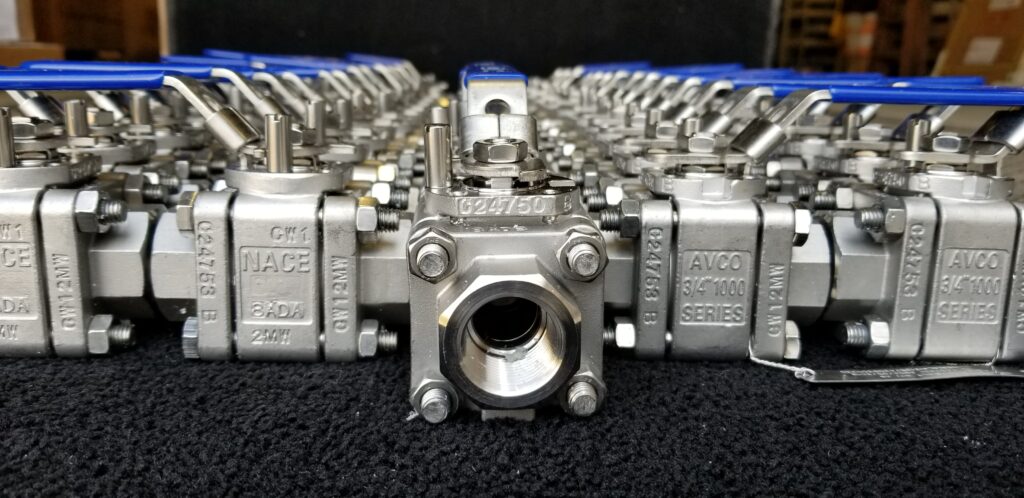 ball valve classifications
The popular quarter-turn ball valve deserves a deep dive. It has a variety of features that can expand its serviceability into many applications. One way to classify ball valves is by their design, bore, body type, ball access, seat type, and special options. Under each classification are features to consider when specifying your next ball valve:
Design:
Floating Ball Valves– have an unsupported ball that "floats" or rests between two seats in the valve cavity.
Trunnion Ball Valves– have a ball attached between two posts. With one post attached to the stem at the top of the ball and the other below the ball mounted to the base.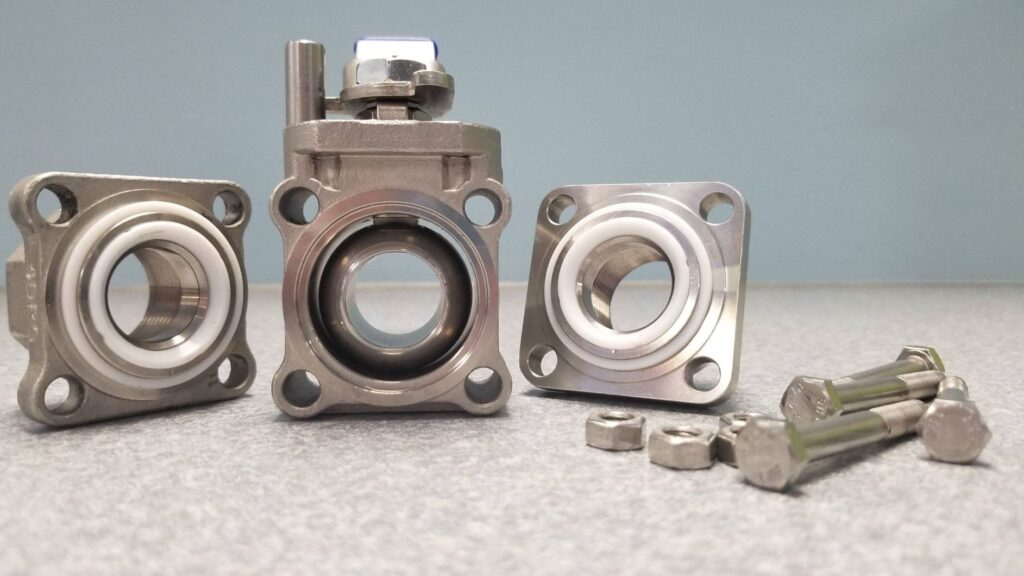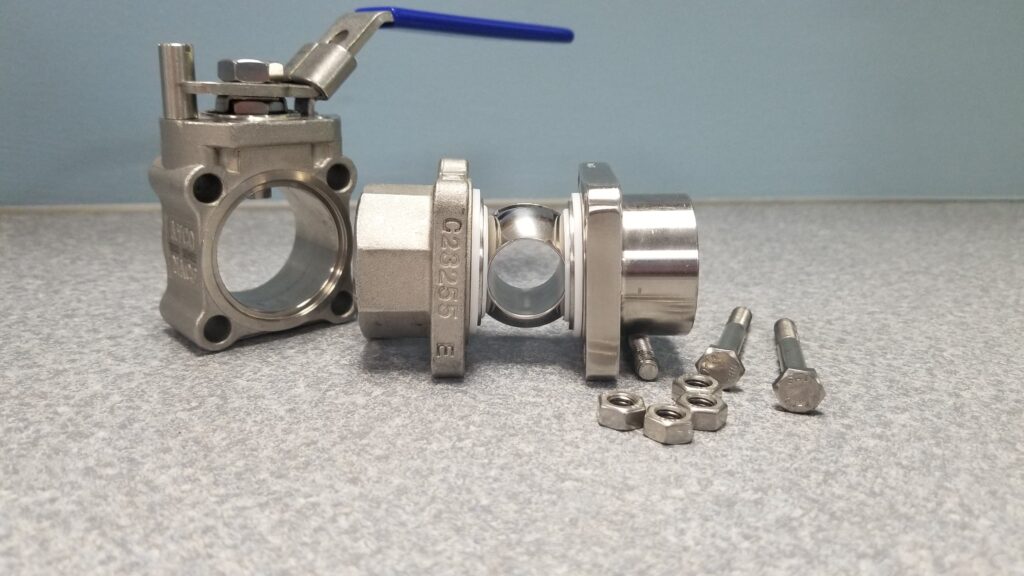 Bore:
Full Port Ball Valves– offer an over-sized ball. This is to allow the bore size to be true to the pipeline size. This is very helpful when you intend to pass something such as a pig through the line or need full, unobstructed flow.
Standard Port Ball Valves– have a bore that is usually 1 size down from the pipeline size of the valve. For example, if you have a ¾ inch standard port ball valve the bore will be about ½ inch.
Reduced Port Ball Valves– have a bore that is more than 1 pipe size down from the valve size. For example, a 1" reduced port ball valve could have an approximate ½-inch bore.
V-Notch Ball Valves– have a 15° to 90° V-shaped notch or bore in the ball that is used for flow control where traditional ball valves are used for on/off service. These are sometimes call segmented ball valves.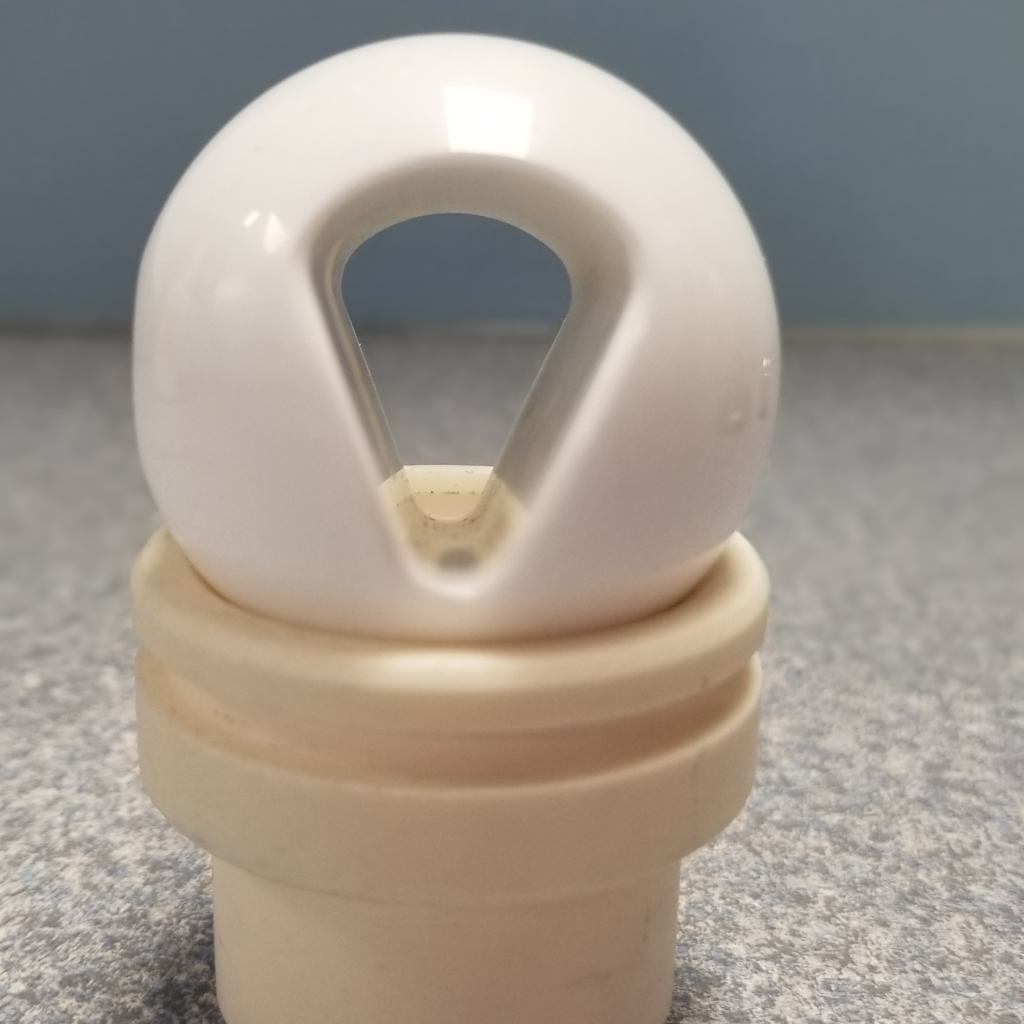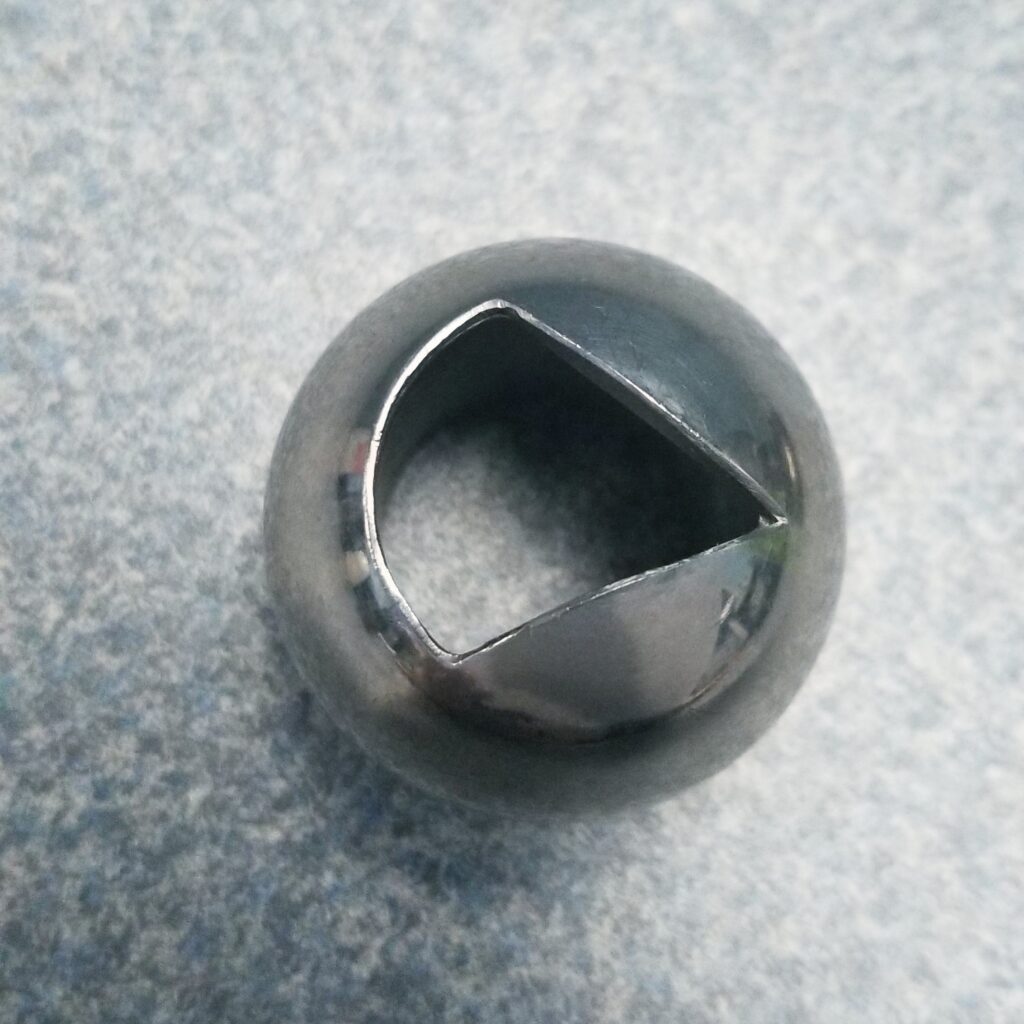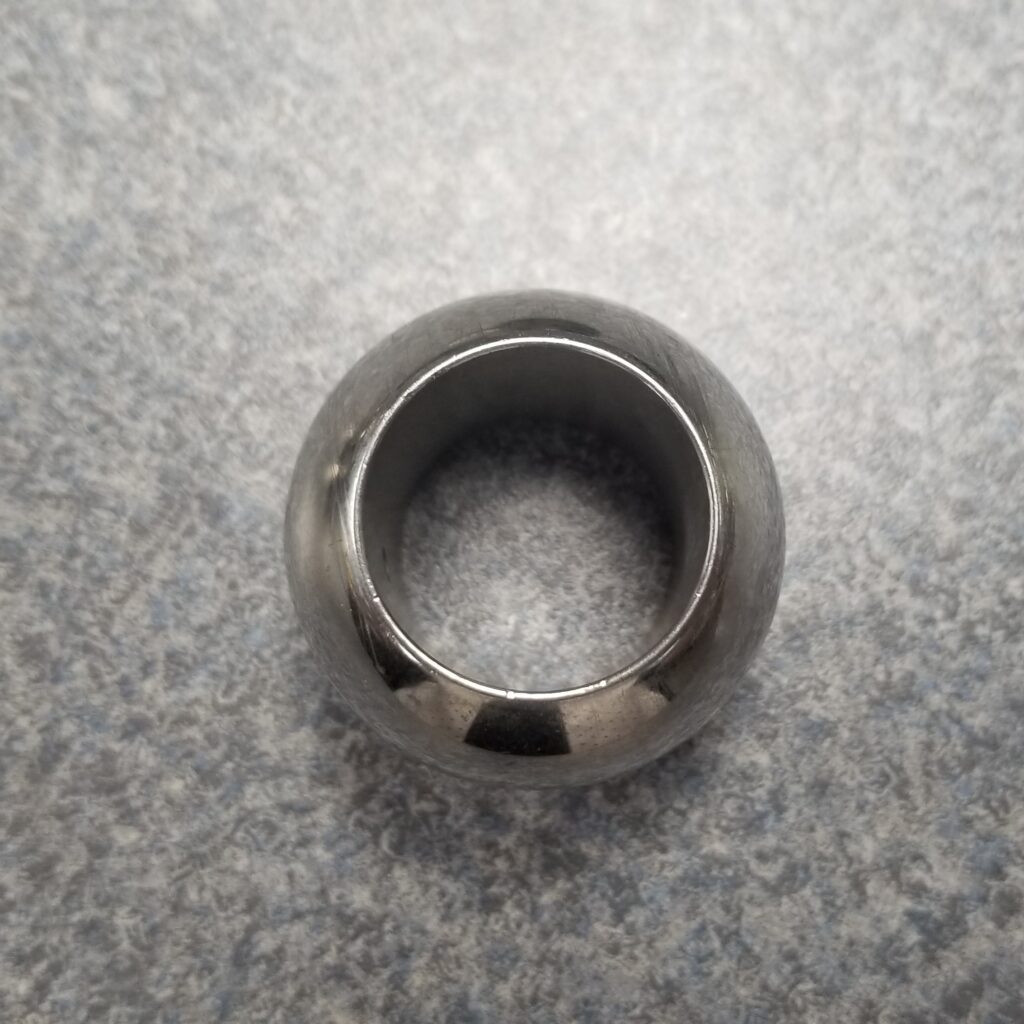 Body Type:
Unibody Ball Valves– are intended for manual use with no actuation, though, there are exceptions. These valves are typically considered "throw-away" valves, meaning they are not usually repaired as the time and cost to repair them would far exceed the replacement cost. They are cost effective in low-end applications where they are not cycled often, and the flow rate is low or not as important. 
Two-Piece Ball Valves– are typically for manual use, however, some manufacturers offer them with a mounting pad for light actuation. These valves can be repaired, although it is typically more cost effective to replace them outright.
Three-Piece Ball Valves– are designed with high cycle counts and heavier automation in mind. There are many stem, lever, hardware, and seating options available for this type of ball valve. Three-piece valves are typically field serviced with many of them offering swing-out center sections for ease of repairs. These valves do have more potential leak paths but are considered more dependable for long term use by many in the industry.
Split Body Ball Valves- depending on the manufacturer can be rebuilt either in-line (where the section containing the ball is not removed from the line) or out-of-line (where the section containing the ball can be removed and serviced).
Ball Access:
Top Entry Ball Valves– are used for applications where quick in-line repairs are important. They are good in high-temp and low-temp applications as well as applications where temperatures fluctuate significantly. Due to the ease of repair, top entry valves are often specified in applications with high wear or where regular valve seat damage tends to occur. 
End Entry Ball Valves (also known as split body ball valves)- can be repaired in-line by removing a portion of the body and accessing the ball from the open-end of the valve. It may be considered costly and more difficult to maintenance end-entry valves.
Swing Body Valves– are three-piece ball valves where the body or center section can be unbolted and swung out for repair. The body can be partially left in place or fully removed for repairs or service.
Seat Type:
Soft Seated Ball Valves– have seats made of thermoplastic materials. Soft seats are commonly used in clean process applications with nonabrasive fluids.
Metal Seated Ball Valves– have metal seats. There are many alloys available for specific applications. Metal seats are typically used in high-temperature, high-pressure, and/or abrasive applications. Metal seats are usually more expensive than soft seated options but are longer lasting for high end applications.
Ceramic Ball Valves– use either solid ceramic components for the ball, seats, and/or liners or can have a ceramic coating on wetted parts. Ceramic valves are ideal in applications with abrasive slurries, high-temperature fluctuation, or high-temperature corrosive applications.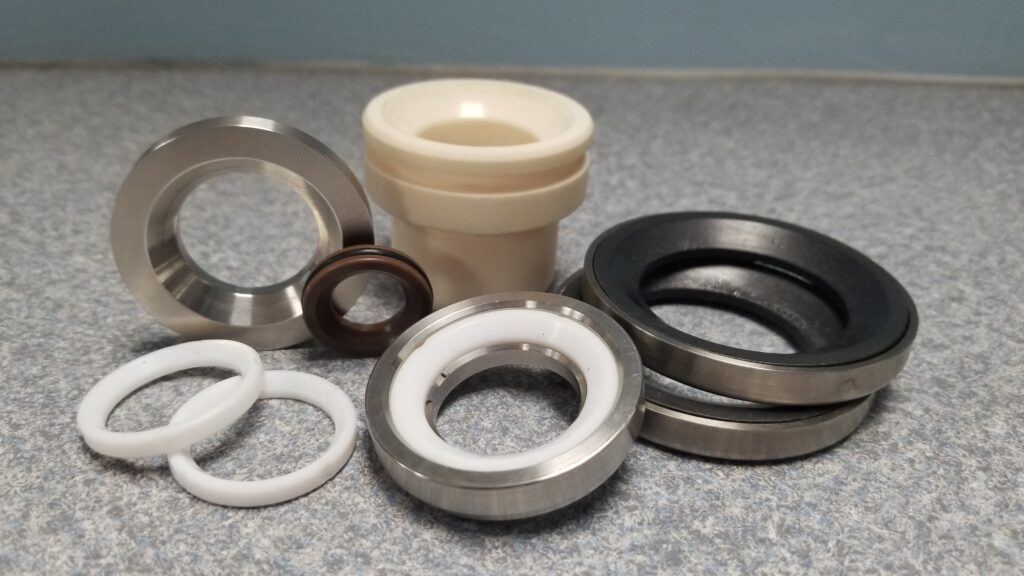 Special Options:
Jacketed Ball Valves– have valve bodies that are surrounded by a jacket. The jacket is usually welded or cast into the body, but some manufacturers do offer bolt-on options. Jackets are used to hold steam or hot oil that is pumped through the jacket over the valve body to maintain the media temperature in the valve.
Fire Safe Valves– are tested to ASME/API standard 607 and are designed to keep the valve, ball, and body intact in the event of a fire.
Severe Service Valves– are for use in extreme conditions where temperature, pressure, abrasion, erosion, corrosion, and/or solid particles create a harsh environment.  
Vented Ball Valves– have a small hole drilled into the upstream side of the valve body. This hole allows the body cavity to release pressure to the upstream side of the valve that would otherwise be trapped. A vented ball valve makes the valve one directional, where typically they are bi-directional.
Weld-in-Place End Ball Valves– have extended ends which move the heat away from the valve during installation. Weld-in-place is an option that is used by contractors and maintenance professionals who prefer not to, or are unable to, disassemble valves prior to installation. The weld-in-place ends vary in design by manufacturer from pipe poppet ends to convoluted ends.
Bellows Sealed Ball Valves– are less common on ball valves. They have a metal bellows within the valve stem to prevent leaking. There are many applications that are improved with the use of a bellow seal or require the use of a bellow seal due to emissions, environmental, and/or health concerns.
Fugitive Emissions Valves– vary widely depending upon the different types of packings and seals used to control leak-by. They are designed to stop leaks from the stem seals or body seals to upstream where leaks may be a concern for safety, financial or environmental reasons.
Cryogenic Ball Valves– have an extended stem that allows for safe and effective valve operation as well as protecting the stem packing from the extreme cold.
Multi-Port Ball Valves– have 3, 4, or 5 ports for multi-directional diverting or mixing. These additional ports are a cost-effective way to eliminate the need for additional piping and valves in one system. There are many configurations and operations in a multi-port valve. Manufacturers typically offer a chart with port options to assist with ordering.
Diverter Ball Valves- are used to divert media in a specified direction, similar to a three-way or multi-port valve. Rather than turning flow on and off, the media is allowed to flow into the lower port and out through one of the two upper ports.
Ball Valves typically fall within a few of these different classifications. Beyond these classifications and features there are other options to consider such as materials, end-connections, stems, handles, and actuation. Which ball valve is right for your application? Our experienced sales team can help you sort through it all.
We offer a full line of ASTM, ASME, and API pipe in all sizes & schedules available, seamless & welded, domestic & import
We supply a variety of valves including gate, globe, ball, butterfly, plug, and check. 
Standard of New England is proud to be an independent supplier of pipe, valves, fittings, flanges, expansion joints, and specialty products. The business has been owned and operated by a U.S. military veteran and his wife since 1996. We are an Independent Supplier, therefore the needs and concerns of our customers and employees always come first! For example, we offer Project Consultations with complex orders. Our Order Management System gives you one professional and knowledgeable point-person who manages your order from beginning to end. Need documentation? Just let us know. Whatever you need, your point-person will know how to help. And of course, communication is key! That's why there are no automated phone systems when you call us. Providing one-on-one communication with real people is important to us because we understand your time is valuable. Finally, we are always learning new things, updating our processes, and sharing what we know.